Web Design & Development
for websites, portals and registration systems
We build custom websites that are tailored to our clients' requirements and processes.
Individual

Search engine and conversion rate optimised

Scaleable
Ask for a free quote now!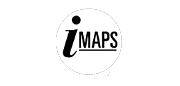 We'll develop a custom website
tailored to your requirements, processes and target groups
As a professional full-service agency, we support our clients in the development and running of websites and applications. We support our clients from the initial idea, through the conception, right up to the final implementation to overcome all challenges that might arise. We'll work up a tailored solution to your requirements, regardless of whether it's a small portfolio website, corporate presence, or a comprehensive portal.
Make use of our experience, ideas and know-how for your success!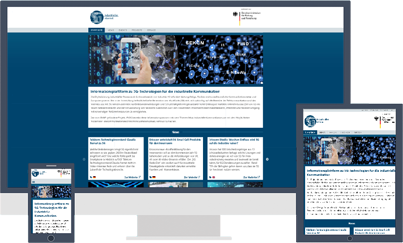 Advice & conception
Design
Programming
Conversion and search engine optimisation
Composition & up-keep
Performance control
Websites for events, conferences, seminars & more
with customised registration processes, invoice generation and an experienced events agency in charge of the backend
Hardly any events or seminars take place without their own website or app these days. Visitors want to be kept up-to-date with digital news and information about the content of the seminars both during and after the event. As an events agency we know and understand the requirement of a custom registration process or a password-protected download area and we pass our knowledge on to our clients.
You can benefit from our years of experience building websites for every kind of event too!
Custom registration process

 Automatic invoice generation

Password-protected areas

 Profile & network functions

Abstract & review management

Expansion possible at any time
We build websites and portals with WordPress ♥
because WordPress is more than just a Blog-CMS
With a market share of over 30%, WordPress is one of the most popular CMSs on the market. We also rely on WordPress both for our customers' projects and our own. This is not only due to the countless plug-ins available for WordPress, but above all to our long term experience in adapting WordPress to individual use cases, be it a landing page, a business website or an event portal with it own registration system. We'll adapt WordPress to your specific process and to the needs of your target audience.
Modern websites & portals with WordPress
Custom extensions and themes

 

Performance & SEO

 

Shops & sales systems
 WordPress training
Search Engine & Conversion Rate Optimisation
So that your website can be found and visitors turn into loyal customers
Even if you have the coolest website, it won't get any hits if it can't be found. That's why right from the beginning of designing the website we focus on SEO and optimising the website from the ground up for good search engine results. We also think it's very important that a website's visitors can easily understand what the website is offering and so we optimise conversion rates with targeted calls to action.
Better visibility and reach through SEO
More customers through CRO
Long-term cost saving
Lower bounce rate, more interaction
Increased customer satisfaction
Social Media & Composition for Science, Research and Associations
Precise, clear and above all persuasive. That's how we'll communicate your news through various media.
As a full-service agency for conferences and events in the technology sector, the balancing act between publishing and keeping what's important to you a secret is our daily bread. Thanks to our many years of experience, we can develop social media publishing plans for our clients that keep the public up to date with news in a precise, clear and above all persuasive manner.
 Structural and text-based solutions, tailored design
 Full-service support
Development of further marketing methods
Optimising marketing budgets
Building and strengthening corporate image
Ask for your free quote or for more information!