Our services
The things we've really got down.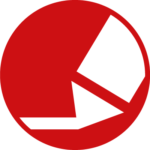 Layout & Design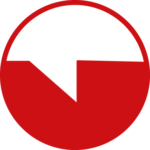 Editing & Communication
Organising scientific meetings and conferences is at the core of what we do at mcc. We offer a hassle-free package were we deal with the details so that you can concentrate on the content. Benefit from our years of experience.
 Participant management & support
Abstract & paper management
Planning & project management
Payment Management
 Marketing
 Websites & Apps
We'll organise

your hybrid events

Hybrid events allow participation both classically on site, but also digitally via computer or smartphone. This allows a broader spectrum of visitors to be addressed, because participation independent of the event location is extremely interesting, especially for participants from abroad.
 Consulting & conception
Organization of hybrid events in different sizes and forms
Provision of an individually adapted event platform incl. hosting
Branding options for exhibitors and sponsors
 Interaction options for participants
 Participant, abstract and paper management
 Interactive poster sessions
 Measurement and analysis of event data
We'll design

you publications, events or promotional material

Are you into good design? So are we! That's why all our design is dealt with in-house, because we prefer to make sure the events we create are looking great ourselves. In addition to events management, mcc also specialises in scientific publication such as annual reports, conference proceedings and research reports.
 Logos, CDs, Style guides
Flyers & brochures
Design & advice
Research & annual reports
Promotional material & banners
Conference transcripts
As a professional full-service agency, we support our clients in the development and running of websites and applications. We support our clients from the initial idea, through the conception, right up to the final implementation to overcome all challenges that might arise. In addition to business websites, mcc specialises in the construction of websites and registration systems for events, WordPress websites and subsequent website expansions.
Support & conception
Design & programming
 SEO
 WordPress & other CMS
Training & support
 Maintenance & backup
We'll handle

your news communications for you – online & offline

Straight-forward, precise, clear and above all persuasive – that's how mcc will present your results of your R&D work be it online, at trade fairs and conferences, in the press or in image brochures.
 

Editing & proof-reading
Social media & news letters
Design & advice
 Structure and editorial solutions
Building and strengthening corporate image
 Website content
Get to know us!
Send us a message and we'll see how we can help.